Privacy Policy
STEMBuddy Coding & Robotics Education is committed to providing quality services to you and this policy outlines our ongoing obligations to you in respect of how we manage your Personal Information.
We have adopted the Australian Privacy Principles (APPs) contained in the Privacy Act 1988 (Cth) (the Privacy Act). The NPPs govern the way in which we collect, use, disclose, store, secure and dispose of your Personal Information.
A copy of the Australian Privacy Principles may be obtained from the website of The Office of the Australian Information Commissioner at www.aoic.gov.au
What is Personal Information and why do we collect it?
Personal Information is information or an opinion that identifies an individual. Examples of Personal Information we collect include: names, addresses, email addresses, phone and facsimile numbers.
This Personal Information is obtained in many ways including [interviews, correspondence, by telephone and facsimile, by email, via our website www.stembuddy.com.au, from your website, from media and publications, from other publicly available sources, from cookies- delete all that aren't applicable] and from third parties. We don't guarantee website links or policy of authorised third parties.
We collect your Personal Information for the primary purpose of providing our services to you, providing information to our clients and marketing. We may also use your Personal Information for secondary purposes closely related to the primary purpose, in circumstances where you would reasonably expect such use or disclosure. You may unsubscribe from our mailing/marketing lists at any time by contacting us in writing.
When we collect Personal Information we will, where appropriate and where possible, explain to you why we are collecting the information and how we plan to use it.
Sensitive Information
Sensitive information is defined in the Privacy Act to include information or opinion about such things as an individual's racial or ethnic origin, political opinions, membership of a political association, religious or philosophical beliefs, membership of a trade union or other professional body, criminal record or health information.
Sensitive information will be used by us only:
For the primary purpose for which it was obtained
For a secondary purpose that is directly related to the primary purpose
With your consent; or where required or authorised by law.
Third Parties
Where reasonable and practicable to do so, we will collect your Personal Information only from you. However, in some circumstances we may be provided with information by third parties. In such a case we will take reasonable steps to ensure that you are made aware of the information provided to us by the third party.
Disclosure of Personal Information
Your Personal Information may be disclosed in a number of circumstances including the following:
Third parties where you consent to the use or disclosure; and
Where required or authorised by law.
Security of Personal Information
Your Personal Information is stored in a manner that reasonably protects it from misuse and loss and from unauthorized access, modification or disclosure.
When your Personal Information is no longer needed for the purpose for which it was obtained, we will take reasonable steps to destroy or permanently de-identify your Personal Information. However, most of the Personal Information is or will be stored in client files which will be kept by us for a minimum of 7 years.
Access to your Personal Information
You may access the Personal Information we hold about you and to update and/or correct it, subject to certain exceptions. If you wish to access your Personal Information, please contact us in writing.
STEMBuddy Coding & Robotics Education will not charge any fee for your access request, but may charge an administrative fee for providing a copy of your Personal Information.
In order to protect your Personal Information we may require identification from you before releasing the requested information.
Services from third parties
Our website may contain links to other websites or third party providers. These links are meant only for the convenience of website visitors. Links to third party websites do not constitute endorsement of those websites, and we are not responsible for the privacy practices of those websites. The service providers who assist us include:
Workshop ticket sales: We use Trybooking for the sales of workshop tickets. Trybooking's privacy policy can be found at https://www.trybooking.com/info/privacy.html

We, STEMBuddy Coding & Robotics Education are not responsible for any of the data-theft or misuse at third party websites. If you fee unconfortable to use any of our third party providers, please contact us, we will suggest you some offline process to book workshops.

Analytics: We will monitor traffic to our website with a view to helping us understand what services are of interest and may use Google Analytics or Facebook pixels for this purpose. STEMBuddy Coding & Robotics Education, is not responsible for the privacy practices of those third party websites.
Images or Videos Source by: freepik.com
Internet Payments
When you make payments through our website, the transaction occurs directly between the bank and your payment provider (bank, credit card) and we cannot access your bank or credit card details. Also, if you are paying us through 3rd party provider link trybookings, paypal, we cannot access any of your bank or credit card details.
Maintaining the Quality of your Personal Information
It is an important to us that your Personal Information is up to date. We will take reasonable steps to make sure that your Personal Information is accurate, complete and up-to-date. If you find that the information we have is not up to date or is inaccurate, please advise us as soon as practicable so we can update our records and ensure we can continue to provide quality services to you.
Policy Updates
This Policy may change from time to time and is available on our website.
Privacy Policy Complaints and Enquiries
If you have any queries or complaints about our Privacy Policy please contact us at:

STEMBuddy Coding & Robotics Education
info@stembuddy.com.au
+61 416 662 756
Build and program your own robot at this interactive hands-on party!
10% Off on Your Kids Birthday!
Book Your Robotics & Drones Party Today!!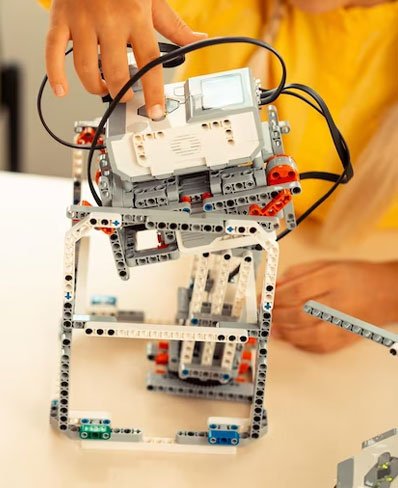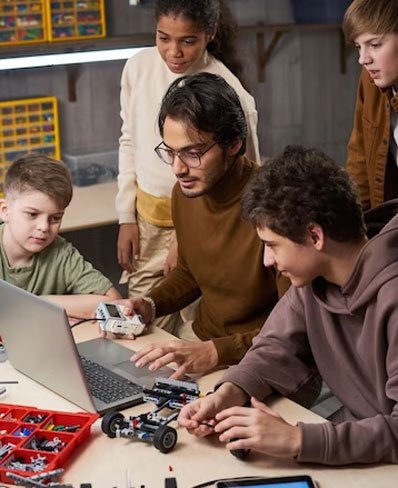 What
Parents & Students


Say About Us
Both programs provided positive feedback regarding your workshops and stated how the children were completely engaged with the activities provided and enjoying themselves, which is a great outcome! The educators appreciated how you adjusted the activities between the older and younger groups. So a big thank you as the workshops were successful, engaging and fun!
Sarah
Kingston Council OSHC/ Holiday Program
My 9yrs old son doing robotic coding with Ash. My son loves to learn coding with him. His teaching is so professional and passionate. My son really enjoyed with this coding program. Highly recommend:)
StemBuddy is a small outfit running focuses programs for kids to introduce them to the world of programming and robotics. Ash is really good at what he does. He's very understanding to individual needs. He finds the right way to motivate kids and keep them interested. Well done. We will be sending out kids there for sometime.
Thanks STEMbuddy team for the wonderful initiative, I believe kids loved it.
Children were engaged and enjoyed learning online. It was absolutely a excellent workshop and trainer was so polite and helpful during this workhop, as it was a online workshop and require lots of patience with young ones. Highly recommended this coding workshop!
My both children liked workshop organized by stembuddy coding. it was interactive, innovative and lots of learning for children. Highly recommended!!
My child kabir really liked EV3 ROBOTS and software. Instructor used open communication and customised approach to teach coding, really helped my kiddo learning computer programming. Innovative learning. All the best Highly recommended :)
My son was super excited and engaged over 10 days online holiday code camp program. Communication was excellent and trainer was so friendly and supportive. My son really liked it and enjoyed this workshop. Now every day my son creates and show me some program what he made on computer. Highly recommended.
It is great learning for children on Programming Robots. My son liked Scratch software. Instructor used open communication and customised approach, really helped my son learning computer programming. Highly recommended
I myself a teacher and Stembuddy coding classes instructor is knowledgeable and politely interacting with children. Also, best part is their curriculum is aligned with victorian curriculum, children learnt about basic programming structures and how to use software to make programs and solve problems, worked around literacy, maths and practical scenarios. It was wonderful and extremely organized coding classes for primary school children. I would recommend Stembuddy coding for children who are really interested in learning about programming and robotics.
My daughter who is in Grade 3 learnt Scratch programming. She enjoyed a lot learning programming at this age. After she got training with stembuddy, she feels confident making her own programs and share it with me. It was nice study material has been provided to children to follow instructions and make programs. I am looking forward to enroll her in a class room based learning when they start again in council library.
My son attended a coding class via Zoom. Ashish was very patient and provided great content . We will be looking forward to normal face to face classes restarting so we can take another class!
My Son loves the sessions and the Educators .He can ask questions about anything that he is not sure of confidently . They are challenged with extra resources in order to get a better understanding. It's definitely value for money with good quality program. I'm more than happy with my son's progress .
My son studying in Year 1 and he learnt Scratch Jr during this online workshop. He really enjoyed this workshop and time he spent on computers programming. Now he can make his own game and program it on his own way with the help of Scratch Jr software. He wanted to do further coding programming and wants to experience robots what stembuddy has. I will wait for face-to-face classes when it will open in Melbourne.
My daughter attended online workshop and she really liked it and learnt Scratch Jr software to make coding. Now she is able to make her own games and stories in Scratch Jr. She spent a good time learning something productive which will help her to learn future computer languages. My daughter really liked this online workshop. I would like her to join stembuddy's classroom based workshop again, when they they will schedule in near future. I would recommend STEMBUDDY for children or schools who really interested to learn programming and experience about robotics in early years of schooling. Thanks to teacher from Allegra.
Well planned and set out weekly coding classes which children find engaging and fun. Homework is provided which includes a couple of coding exercises to review what was learned in class. Ash communicates well with the children, finding fun ways to challenge them to find solutions to their coding exercises whilst patiently helping along. Parents queries are answered promptly.